Posts Tagged 'food'
November 28th, 2010
Mamma Mia!  Looking for a fun, inexpensive thing to do with your kids on a Friday night?  Or even a great party idea to have friends over?  How about make-your-own personal pizzas?  Been there, done that, you say?  Well, don't just have everyone stand around and put some toppings onto some dough.  Instead, turn your kitchen into a pizzeria straight from Little Italy!  While visiting  Grandma over Thanksgiving weekend, she set up a fun evening for the whole family.
Things she had ready to go:
chef's hats (I know I don't have these on hand, so

here is a

make-your-own version

)

felt Italian style mustaches

aprons

picnic style vinyl tablecloth

packaged, refrigerated pizza dough

rolling pin (also a necessary part of the costume) :)

small can tomato sauce

mozzarella cheese

desired toppings
traditional Italian music, candles, etc. would also do a lot to make it a fun night
With the kids all decked out in their Italian gear, we sang silly sounding Italian songs (okay, just made them up as went along), talked in Italian accents (my son's is sounding less and less like Russian the more practice he gets), tossed pizza dough in the air (don't be afraid to eat dough that landed on the floor…come on, just dust it off!  or clean your floor first!), and had a LOT of laughs.  The pizza turned out fantastic and the kids gobbled it up like there was no tomorrow.  And let me tell you, my kids don't usually jump on food like this when they usually can get it as a special treat at a fast food place.  They BOTH said it was the best pizza they ever had.
That's what happens when all that love and laughter goes into it!
October 13th, 2010
Cheesy, I know, but I couldn't help myself…it is Halloween season, after all!  Today we will be highlighting my most recent entertaining extravaganza (this morning!)….Mummy's Bruch!!!  (list of setup and design details shown at the end of the post)
A group of my girl friends, mostly from the neighborhood, are always
looking for an excuse to get together and have a good time.  Last month, to celebrate our children's return to school we went out to eat at a local brunchery.  Inspired, we decided to make it a monthly ordeal, but to host it at our own houses.  This month was our first, and I volunteered to start the partying at my place!
There are two things we KPB girls (yes, we have a name for ourselves) take very seriously in life: 1) our food and 2) our alcohol.  Both must be present in abundance whenever we get together…the majority of us are military wives!  Most of our children are all in school so this was a Mummies only meeting.
I began my planning by putting together a menu of the foods I wanted people to try the most.  I knew I would need some things sweet, some savory, some heavy and some light to make everyone happy and keep the food interesting.  After making the menu I tried to figure out how I was going to lay my house out to hold all the women.  Today there were 13 of us, but there can easily be 30 or more depending on how many of us are able to show up!
My mother would be proud of me…I decided today was finally the day to bust out the good silver!!!  That's right!  Those boxes came out of the closet and were used (the silver, not the boxes) for the FIRST time since I have had them.  Probably the first time in 20 years!!!
  Why you ask?  Well, why the heck not?  All they have been doing is sitting and wasting space in my closet.  You know what I do to things that waste space in my closet?  My family does!  I THROW THEM AWAY!  Obviously, that was not an option here, so I figure I better use them!  They were so gross and tarnished and I was NOT looking forward to polishing them…hence the reason why they have been in their containers for so long!  How do I do it?  Where do I start?  Do I need to have hazmat on speed dial?
Well, when I moved into my house the people we bought it from actually left a container of silver polish in a cabinet.  I have stopped myself from throwing it away a million times because "you never know when I'll need it."  And I finally needed it!  I prepared myself for a long night of scrubbing and polishing and sweating, and bleeding and aggravated skin.  Guess what though?  I polished ALL of my pieces in under an hour!  It was so stinking easy and actually remarkably FUN!  I know, right?  But seeing the age disappear from the silver pitcher before my very eyes was amazing.  They shined up like I had just bought them yesterday!  Needless to say, I highly recommend Wright's Silver Cream. 
Before polishing the silver, I had no plans to do a theme at all.  I was simply going to make some yummy (mummy) food and put it out to eat.  However, after I had all these beautiful pieces lying around I thought, "October!  I HAVE to do a haunted style brunch
set up!"  It was so fun!  I spent very little money making it all happen.  I bought the candies webs, bugs, etc. at the Dollar Tree, and since it was brunch, I had most of the items on hand to make the food I was making.  So below I will entail all that I did and  How to Throw a Mummy Brunch!
Theme:
MUMMY'S Brunch! 
Decorations:  
1) "Haunted" silver platters and bowls.  The perfect touch to make the room look like one on the Haunted Mansion ride at Disney.  Don't have silver?  The Dollar Tree carries a plastic type of silver looking stuff (sorry, I really don't know how to describe it) that really would do just fine.  I would have had no problem using it!
2) Cobwebs on the wall, tables, staircase, and hanging from the chandeliers.  I only purchased one bag at the Dollar Tree and STILL had leftover!
3) Foil wrapped chocolates that looked like eyeballs tossed over
the tables amongst the cobwebs. One bag (Dollar Tree) was more than enough for four tables.
4) Wine glasses.  I have had my eyes on these glasses since I spotted them this summer.  They are tall, big, thick and pretty darn sturdy glasses.  Why so special?  DOLLAR TREE!  I had thought about buying the throw away champagne flutes to have fun with them, but those were sold two in a pack for a dollar.  So instead, I spent 16 dollars buying the 16 brand new glasses I have wanted for a while.  Now what to do with my miss-matched Waterford glasses that I never use because I don't ever want anyone to break them!!!?
5) Three bags of small plastic creepy crawlies (Dollar Tree):
The long skinny ones were placed in napkin rings with long black paper napkins
Medium sized ones were tossed around the tables with the foil eyeball chocolates
Small ones were rings.  These I used to "label" the wine glasses.  These rings are so small they always have slits so you can break them apart in the back.  It was a super easy, cheap thing I came across on accident to wrap around the wine glass stems.
I know this seems like an advertisement for the Dollar Tree, but really, I have become a DT addict!  I never knew I could find so many things there that I need, for my entertaining needs especially!
6) Table cloths that match my normal rooms.  These really made the silver POP!  I found the BEST tablecloths at Bed Bath and Beyond.  They feel soft and look nice, but they are totally stain resistant!  When you spill something on it, the water literally beads up and doesn't soak in.  Any food that was spilled, I had NO problem wiping up with a sponge.  I am SO excited to have these now!  And they are made out of recycled plastic bottles.  Good for the environment too!!!
Mummy Menu:
Drinks:
Bloody Mummy Mimosa's: 2 bottles champagne mixed with almost one full carton OJ and a splash of pomegranate juice in each individual glass
Brainy Bellinis: 1 bottle Prosecco mixed with 2/3 cup white peach puree
Coffee with the option of Bailey's or a fall tasting creamer (cinnamon, caramel, etc), also make sure you have regular milk and sugar out for it
Sparkling water
OJ, Cranberry Juice, etc
Appetizers:
Cheese and crackers (I had a goat cheese, smoked gouda, pepper jack, and rosemary)
Garlic Olives (these were torn up…I try to always have something out that people can just pop)
Fruit and fruit dip (strawberries, cantaloupe, pineapple, grapes)

pull the grapes off the stems before you put them on the platter…people will be more likely to eat them
fruit dip: one small container of marshmallow fluff and one package of cream cheese (8 oz?) – put them in a bowl and beat the heck out of it on high until it's nice and creamy…YUM
Mains/Sides:
Brunch Strata (made a perfect amount…two or three more people and there would have been no leftovers)
Pumpkin Scones/Bread served with sweet potato butter
Tomato Basil Tart – a tradition of my mom's…I'll have to post another day
On a side note….Garrett, from Vanilla Garlic comment on my Maple Bacon Cupcake last night..  His taste buds must have been tingling because I received a text from my sister who is aware of my little bloggy blog crush.  Literally while I was in the middle of baking the same dish for my brunch: "Vanilla garlic left a comment on your bacon cupcake post!!!  I know u r swooning right now lol!"  My response: "Please catch me while I fall!"  :)
Dessert:
Monkey Bread brought by a friend of mine, but her recipe is pretty similar to mine – again, I'll have to reserve another day of posting for this one, even though it is super easy and quick.
Well, I fear this post has already turned into a novel.  I'll let you go now and leave you to your own mummification.  Don't forget…use the junk you've got sitting in a closet.  What's the point in having the beautiful extras in life if you aren't ever going to use them?  ANY occasion can be made special enough to dust the china off for!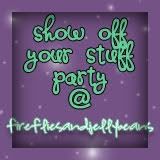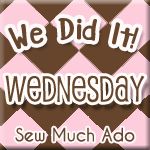 Tags: brunch, drinks, Entertaining, food, Halloween, hosting, How to throw a Mummy Brunch, silver